DuraProx proximity cards deliver 125kHz access control technology and offer universal compatibility with prox card readers. Available in 26-bit formatting in a durable PVC-PET composite material, DuraProx cards are ideal for use with ID card printers. The graphic-quality, glossy surfaces produce professional-looking credentials. Equivalent to other 1536 and 1586 prox cards, DuraProx prox cards are the durable and reliable choice for your access control program.
Exclusively At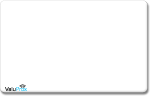 DuraProx 26-bit Prox Card
Standard 125kHz prox cards that deliver consistent reads and durability.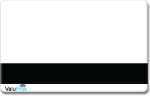 DuraProx 26-bit Prox Cards with Mag Stripe
Dual-technology cards that combine 125kHz prox with mag stripes for flexibility.
Specs:
125kHz proximity
26-bit format
CR80 30Mil (credit card size)
PVC-PET construction
ISO 7810 compliant
Prox card reader compatible
Custom programmed
Slot punch guide marks
Optional Hi-Co magnetic stripe
DuraProx
HID
XceedID Allegion
Card Quality
Graphic-Quality
Glossy, printable surface
Graphic-Quality
Glossy, printable surface
Graphic-Quality
Glossy, printable surface
Card Durability
Durable PVC/PET Composite
Durable PVC/PET Composite
Durable PVC/PET Composite
Card Configurations
PVC/PET Prox Cards
PVC/PET Prox + Mag Cards
1586 PVC/PET Prox Cards
1536 PVC/PET Prox + Mag Cards
7510 PVC/PET Prox Cards
7510M1 PVC/PET Prox + Mag Cards
Card Format Options
Programmed 26-bit
Non-programmed
Programmed 26-bit
Non-programmed
Programmed 26-bit
Non-programmed
Reader Compliance
125kHz
125kHz
125kHz
ISO Compliance
ISO 7810
ID-1
ISO 7810
ID-1
ISO 7810
ID-1
Programming lead times
Typical lead time: 2 days
Typical lead time: 2-3 weeks
Typical lead time: 3-4 days
Contact Southeast ID For Your DuraProx Cards Today! (800) 749-0514